Peru 17
As I close up my projects in site, Peru 17 is just settling into Peru. It's crazy to look back at when I was in their place, sitting on the green couches in Chaclacayo, listening intently to any advice current volunteers could pass on, and spending every waking minute with other volunteers. I still remember feeling excited and looking forward to every experience because it was new. Things...
1 tag
new
Even with just a few weeks left in site, I'm still learning and experience new things. For instance: - Spending the afternoon pulling out fleas out of our new puppy with my host mom. - Watching youtube videos of preteens in the US making friendships bracelets so I can then teach them to my youth group. - Creating a community bank with the group of senior citizen women I teach exercise...
Peace Corps Scandal: Former Volunteers Criticize... →
Parents of Peace Corps Slain Volunteer Kate Puzey... →
Hollaback! →
This needs to exist in Peru. Female volunteers deal with an unparalleled amount of harassment - catcalls, passing whispers, constant and persistent requests for dates. It's infuriating. It increase our anxiety and makes us question why we're here. And as much as I try to "let it go" every time it happens, more often than not, I get pissed. Seriously, who teaches these guys...
"Discoveries here include gigantic fossilized teeth from the legendary 50-foot..."
– Peru's Ocucaje Desert Attracts Fossil Hunters and Smugglers - NYTimes.com
The 50th Anniversary of the Peace Corps BY: JENINNE LEE ST. JOHN November 1, 2010 Fifty years ago this month, President John F. Kennedy gave a name to his idea to send Americans abroad "to encourage mutual understanding between Americans and other cultures of the world." A look at the numbers behind the venerable Peace Corps. The FIRST group of volunteers, 51 strong, arrived in...
"In short, it's complicated. Scharpf is engaged in a noble experiment — but..."
– The D.I.Y. Foreign-Aid Revolution - NYTimes.com
"Peruvian Mario Vargas Llosa, one of the most acclaimed writers in the..."
– Mario Vargas Llosa Wins Nobel Literature Prize - NYTimes.com
"Whether this involves going on a short vacation or taking extended time off to..."
– Quarterlife Crisis! What is It? | Wise Bread
"Still, he said, "a company cannot take on duties that are those of a government."
– As China Expands in Latin America, Tensions Fester at Its Mining Venture in Peru - NYTimes.com
el sueño del pongo: Chicha morada and mazamorra... →
This just in: … Maiz morado, or purple corn, is a quintessential Peruvian product. Chicha morada (purple corn drink) and mazamorra morada (purple corn pudding) are easy and delicious ways to consume this. Once you make the chicha morada, you can drink it or turn it into mazamorra morada.
1 tag
despedidas
Peru 11ers are currently in the process of leaving…(although a surprising number is extending for additional time) and they will be quickly followed by peru 12ers, which will leave the 13ers to be the "seniors" among PCVs. kind of scary. i remember during training how i would hold on to everything the volunteers would say to try to learn something about what my life would be like...
"In Peru, home to more than 70% of the world's tropical glaciers, global..."
– BBC News - Can painting a mountain restore a glacier? interesting…
2 tags
packing
one of the things you get really good at as a volunteer is packing. first you have to pack for 2 years before you get here, which is a bit overwhelming. and once you settled into training for 3 months, you have to pack it all again for site. once you get there, you'll be packing for trips to your capital city (weekend trips), training in lima (weeklong trips), potential medical trips, camp...
1 tag
"Racial stereotypes are reinforced on a daily basis in the media. Tabloid..."
– BBC News - Peru's minorities battle racism
"Peru is the world's second largest producer of cocaine. To its North-East is the..."
– Company believes its Nazca plane was hijacked by drug traffickers : Peruvian Times
1 tag
1 year in peru
so recently my group celebrated its one year anniversary in peru. a lot has happened in this one year. like i've mentioned so many times, everyone's experience is different, and often varies greatly. since i've wanted this blog to be more informative than personal, i will first highlight some experiences that most volunteers go through: after the initial 3 months of all-day...
"According to criminal attorney Mario Amoretti in an interview with Peru.21, van..."
– Van der Sloot confesses to Flores killing : Peruvian Times this is ridiculous. 
1 tag
2 tags
sencillo
sencillo means loose change in spanish. peru is built on an economy of loose change. in my past life in the US, i carried maybe a few twenties and some quarters in my wallet. the rest of the space was filled with credit cards, id cards, gift cards, reward cards, or some other type of card representing currency. in peru, i've traded plastic for monedas (coins) and my wallet for a coin pouch....
1 tag
more on cell phones... →
lamamita: The only addition I would make is that folks use text messages SO MUCH more than calls, they only cost 10 cents to any phone company, whereas calls are expensive. Plus people are always 'timbrando' (letting the phone ring once) to advise someone, like if you have arrived somewhere and are supposed to meet someone, or if you need to be called and you don't have credit. Landlines are by...
2 tags
claro vs. movistar
claro and movistar are the biggest cell phone competitors in peru. peace corps provides all volunteers with movistar cell phones. we are all part of a network (RPM) where it is free to call anyone in the same network for as long as you want. the cell phone system here is very different from the united states where you buy a plan with a set amount of minutes and can purchase add-ons such as data...
1 tag
alcohol
the most popular form of alcohol here by a landslide is beer - Pilsen, Cusqueña, Club, etc. the second most popular choice/second cheapest alternative (if you don't count home brewed alcohol) is rum. you can walk down to your nearest local bodega (usually the front of someone's house turned store) and buy a liter of rum for about 10 soles ($3.50). i really have no idea why it is so...
1 tag
1st year training
so after the first 3 months in site where time is meant to be spent working on a community diagnostic and integrating into your community, the rest of the first year is quite busy. my group (13), instead of having a "reconnect" in thanksgiving like the previous groups where everyone got together for training, was split up into our respective work groups for 2 trainings, and trainings...
1 tag
the little things
2 years and 3 months is a long time to spend anywhere. but it's not long enough for me to justify spending a lot of time/money on decorating my room or buying things that would signal settling down. i know other volunteers would disagree. but after moving 5 times since graduation in '07, i try to limit myself to the basics. also i'm lazy. thus i've come to realize the...
1 tag
"Practices such as "beeping" are likely to continue for quite a while: when..."
– Mobile-phone culture: The Apparatgeist calls | The Economist so true in Peru
1 tag
Scores killed in Peru bus crash →
god i fuckin hate peru buses. not only are the roads scary, but the drivers are reckless. this news is so sad on christmas.
1 tag
chicken
The markets in Peru are like all other open air markets in developing countries: roaming street dogs, the stench of raw meat, and the constant calling of customers by vendors. I've been to the ones in Peru many times. I would consider myself familiar enough with them to be able to identify where I can buy elusive ingredients in what types of shops. I might even go so far as to say I feel...
1 tag
a little bit ago while i was sitting on a bus and alternating between looking out the window at the desolate parts of peru and reading a novel that transported me away from where i was, i couldn't help feeling gratitude at the independent life the peace corps allows for. life is no way easy or simple or convenient here but it is also what you make it out to be. volunteers may live within the...
1 tag
>2 months
it is a common observation among volunteers that days go by slow but the weeks fly by. my group's 2 month anniversary has officially passed. that's over 2/3rds of the time we spent in training. it's crazy how close i feel to all the volunteers in my group despite only knowing them for so little and then only seeing a select few every once in awhile now. my first 2 months have...
1 tag
i spent an hour today listening to a school director teach me how Jesus created my computer (because he created everything). then a woman brought me the bible to read. in spanish of course. i glanced at it quickly and gave it back. she told me to read more and gave it back to me. i spent 3 minutes staring into nothing but with my eyes toward the book and gave it back to her. the hour would have...
1 tag
chifa
My host dad told me recently that the word "chifa" which is the word for chinese-peruvian food comes from the chinese words "to eat rice" which is "chi fan" in pinyin (it also just means to eat). fascinating.
1 tag
1 tag
1 tag
i have recently made the active decision to buy any and all food items in the market place that i cannot find in america, as long as i am in peru. this has led me to purchase prickly pears (although you can buy them in america), lucuma and pepino (native fruits), a vegetable that looks like a tomato but has some sort of mild melon texture, tiny tomatoes and probably a few others i can't...
1 tag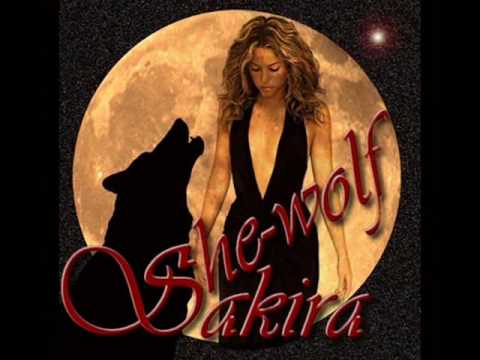 1 tag
i was really happy yesterday because the collectivo driver was playing an Aventura cd. i am really enjoying all the crazy music here. i love shakira's "she wolf."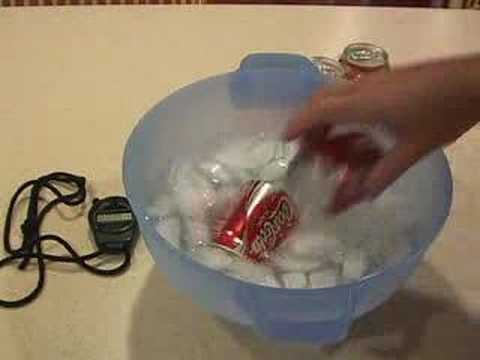 1 tag
punched in the face
a recent story told to me by another volunteer: she recalled this story because i was asking where good pizza was, if any. she and 2 other volunteers (a girl and a guy) were walking back from a pizza place looking for ice cream. the pizza place is located in a narrow alley but very close to the main streets. as they were walking, a gang of teenage boys ran up to them and attempted to snatch the...
1 tag
i am adopting all my family's rituals. one of them is drinking milk direct from the cow while listening to 80s rock (from america) for dinner. while eating freshly made bread and butter (or peanut butter/nutella in my case). also my love for soups has multiplied due to the popularity of soup as an appetizer in their prix fixe lunch menus.
1 tag
1 tag
i keep a clean inbox. out of the 13 emails there, 10 are pc related. peace corps floods your email.
1 tag
1 tag
me: so like whenever i wake up late, my host mom always says something sarcastic to me, making me feel bad. but then when any of her sons wake up super late or don't come home when they get drunk, she babies them and does whatever they want and lets them sleep in.
female volunteer: yea, the women here are the real perpetrators of machismo.
1 tag
peace corps bubble